The Corgi is a cute medium-sized dog with big ears, short legs, & a cute personality. Actually, these little canines come in 2 breeds i.e. Cardigan Welsh & Pembroke Welsh, even though both are usually referred to as Corgi.
It is worth sharing that Corgis are a very famous dog breed nowadays & even Queen Elizabeth II has one of them. But there is much more to know about corgi apart from the physical appearance.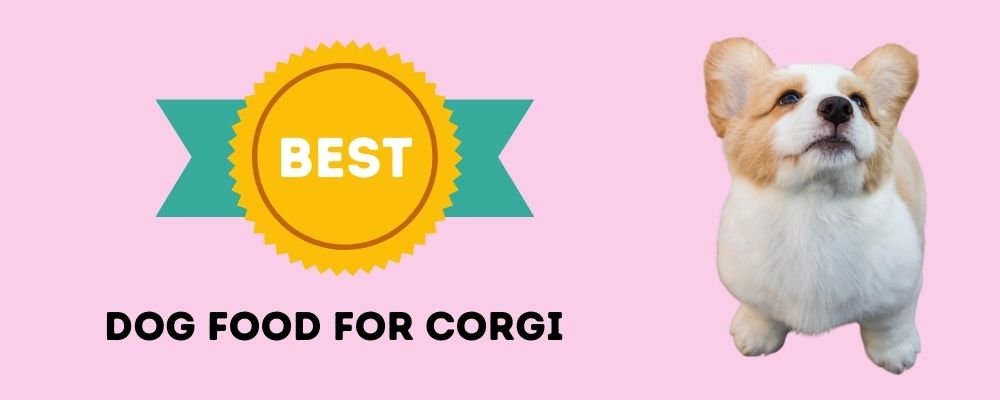 They are energetic and stocky dogs, who love to eat. Being a fun personality, energetic and with lots of intelligence, they make wonderful family pets as like goldendoodles. 
And due to this reason, many such canines are bred to compete in canine sports including, herding, fetching, obeying, swimming, rolling and running etc. No doubt, this makes it more essential for pet parents to get the right food for their precious corgis in order to keep them happy and healthy.
Breed's Overview:
Here are a few things to know about corgi that will help pet lovers to determine whether a corgi dog will be good for them or not.
Level of Activity
To keep corgis healthy and happy, they need regular exercise along with a portion of high-quality food. They need to carry out some activity to keep themselves happy and their bodies healthy.
They like to stay busy and if you find new activities for them, this will stimulate their brains and they stay happy when they have new things to learn.
Temperament of corgi
The most prominent features of corgi are that they are playful, friendly, and outgoing, but they can become stubborn and protective in some cases. They have mostly the same characteristics found in Shiba Inu dogs. If trained properly, they are loyal and eager to make their family happy. 
Common Health Problems Faced by Corgis:
It is worth sharing that overall, Corgis are considered healthy and robust dogs with an average lifespan of 12-14 years.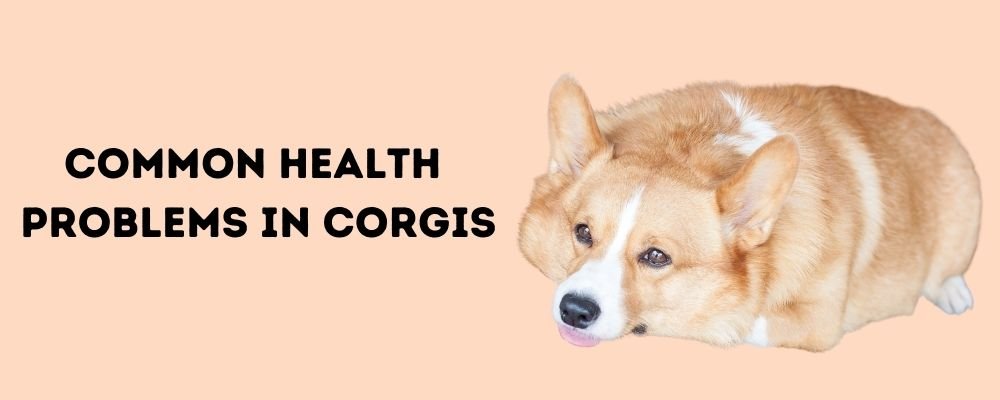 However, some health issues affecting corgis are:
Inherited conditions including epilepsy, degenerative myelopathy, bleeding disorder, Von Willebrand disease, and neurological condition
Eye problems such as retinal dysplasia, progressive retinal atrophy, and cataracts.
Musculoskeletal
What are the Different Kinds of Corgi Canine Food?
There is a wide range of dog foods that Corgi lovers should consider & it begins with the basic understanding of the categories of food items that are safe for corgis such as:
Organic food items
Wet & dry food items
Grain-free diet
How much Food should the Corgis be Fed with?
To give a rough idea, an adult corgi should eat ¾ to 1 ½ cups of food per day. Corgis are real foodies, so they should be fed with managed food portions each day. So while selecting corgi food amount always take care of their size first and remember smaller Puppies should be fed three to four times a day, while the adult dogs should have a morning and an evening meal. 
List of Best Dog Foods for
Image
Title
Price
Prime
Buy
Orijen Dry Dog Food for All ages, Original, Grain Free, High Protein, Fresh & Raw Animal Ingredients, 25lb

Prime

Eligible

Buy Now
Hill's Science Diet Wet Dog Food, Adult, 13 oz Cans, 12 Pack

Prime

Eligible

Buy Now
Purina Pro Plan Sensitive Skin and Stomach Dog Food With Probiotics for Dogs, Salmon & Rice Formula - 30 lb. Bag

Prime

Eligible

Buy Now
Royal Canin Small Puppy Dry Dog Food, 13 Pounds

Prime

Eligible

Buy Now
Product prices and availability are accurate as of the date/time indicated and are subject to change. Any price and availability information displayed on [relevant Amazon Site(s), as applicable] at the time of purchase will apply to the purchase of this product.
Prices pulled from the Amazon Product Advertising API on:
Reviewed: Best Dog Foods for Corgi
The best dog food for corgis should impart the required nutritional requirements through different food combinations. Many focus on grain-free foods only where some focus on the high-quality proteins. It is advised to consider the corgi's skin allergies, food allergies, energy needs, & other issues before selecting the food for them and you should always choose healthy snacks for corgis. 
1. ORIJEN Dog Food- Best Dog Food For Welsh Corgi
All those corgi owners who are looking for a high-quality and healthy dog food that can work for every corgi, should consider buying the ORIJEN dog food. It is grain-free & contains plenty of protein all from raw and fresh animal ingredients.
It is worth mentioning that the recipe is made of 85% premium-quality animal ingredients such as turkey, free-run chicken, cage-free eggs, & wild caught fish.
Not only have that but Corgi owners selected the package size they want according to the canines need. No doubt, the corgis will love the delicious flavor of ORIJEN dog food. A great product with healthy ingredients and 15% vegetables and fruits.
User Experience:
According to the buyers, the best thing about this brand is that, it takes pride in offering regionally formulated ingredients. Many buyers have commented that the ORIJEN dog food is possibly the most preferred product to help maintain corgi's health.
---
2. Hill's Science Dog Food- Best Dog Food For Overweight Corgi
Another worth buying product for those who want good quality food for corgis but do not want to purchase dry stuff, the Hill's science dog food is a way to go.
I would like to share that it is an adult formula that is best for middle-aged corgis.The Hill's science dog food is currently available in different flavors in order to ensure that corgis are getting what they truly want.
Moreover, there is plenty of high quality protein in order to improve muscle growth along with highly digestible ingredients & a wide range of antioxidants. Likewise, there is also omega-6 fatty acids & vitamin E to help improve corgi's coat and skin.
User Experience:
Many Corgi owners have bought this dog food and according to them, kibble size is right for their corgis to eat and has an appealing flavor. This food keeps Corgis healthy and happy. They further said that the Corgi love Hill's science & is a great food that even picky corgi can eat easily.
---
3. Purina Pro Plan Dog Food- Best Puppy Food For Corgis
This dog food is ideal for corgis with sensitive skin and stomachs. It comes with delicious salmon and rice formula. To be less troublesome for the digestive system, oatmeal is added as an easily digestible ingredient.
Real salmon is the first ingredient to provide a high protein formula. This recipe has the perfect amount of antioxidants, probiotics, and prebiotics that offer a well-rounded and desired consistency for corgi's nutrition.
The Purina pro dog food is formulated to ensure that there are sufficient nutrients to help support corgi's 5 signs of good wellness including healthy coat and skin, digestive, dental health, & strong immune system. There are no artificial colors, flavors, and poultry by-products, wheat, corn, or soy.
User Experience:
Corgi owners have said that this dog food is ideal for their beloved corgis. Many corgi lovers have been facing issues because of their food, but switching to Purina Pro has made their corgis thrive and live a healthy life.
---
4. Royal Canin Dog Food
This amazing product has impressed the majority of corgi owners with great composition & a positive influence on corgi's fur, skin, and teeth. It is especially formulated for small corgis.
The leading ingredients are chicken fat, crude protein, chicken meat, fish oil, yeast & other minerals. It is vital to mention that Royal Canin dog food is made for corgis that are up to 10 months old and have a weight of 9-22 pounds. The highly digestible prebiotics and proteins present in this food promote healthy digestion.
It has an exclusive blend of vitamins and antioxidants to support the developing immune system. Small jaws with their picky appetite especially love this food because of its small kibble size.
User Experience:
According to the buyers, Royal Canin dog food is an excellent product. This is a good treat for their corgis and their beloved corgis seem to love this food. However, few buyers have commented that, this food cause diarrhea and other problems for the corgis.
---
Buying Guide: Best Dog Foods for Corgi
When it comes to picking the best dog foods to feed the corgis, there are some important things that should be kept in mind & in this buying guide, I am going to discuss those areas of concerns that corgi owners want to look at.
What are the Characteristics of the Recommended Corgi's Food Formulas?
These dogs are small but have a big appetite. Their stout build and overeating can cause weight gain and other issues. You need to feed the right quantity and good quality food to the corgis to help them stay healthy.
The adults should be fed with 780 calories per day and the young ones with 700-730. There must be proteins and fats in the corgi's diet as well as selected vegetables, grains, and fibers.
To give you an idea, there should be 22% protein and 8% fats in a young corgi's diet while 18% protein and 5% fats in an adult's diet.
Ingredients to Avoid: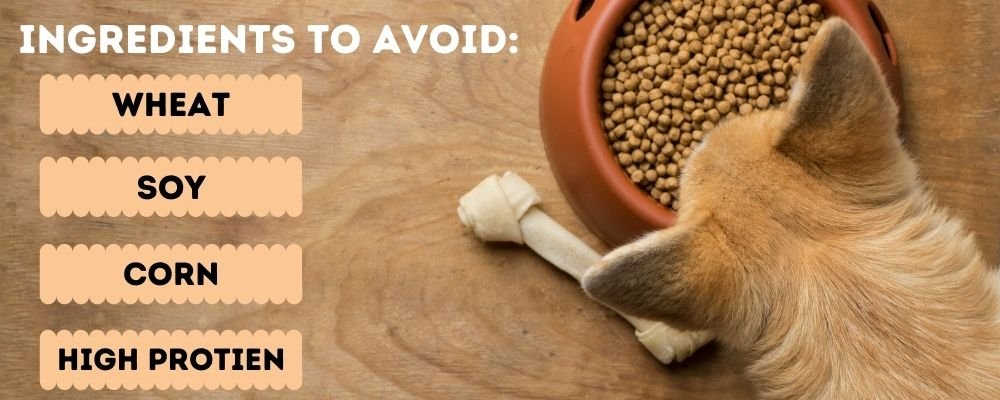 Rice barley, cereal, oats, grains are OK depending upon his dietary needs
Wheat
Soy and corn
High % of protein
Are Corgis Considered Picky Eaters?
Basically, corgis have a habit of eating each & everything. It is important to give them food items at regular times. Pet parents should never leave their food items out all the time because this might lead them to overeating.
Final Thoughts
In the end, it can be said that with so many different companies offering different kinds of dog foods, it is troublesome to select the right food for your corgi. You should find out the health issues your corgi is facing and then decide the food accordingly. When the corgi eats happily and digests the food without any trouble, then he would stay playful and full of energy all day long.