Australian Shepherds are considered a mere combination of loyalty, agility, and beauty. They are adorable and loving creatures that make amazing pets, particularly with their beautiful looks and protective instincts.
In fact, Australian Shepherds and Goldendoodles are indeed versatile because they can perform different tasks by simply becoming a rescue dog, detection dog, hearing dog, therapy dog while protecting their owners from unexpected hazards. It is worth sharing that Australian shepherds are active & energetic canines that need a nutritious and healthy diet.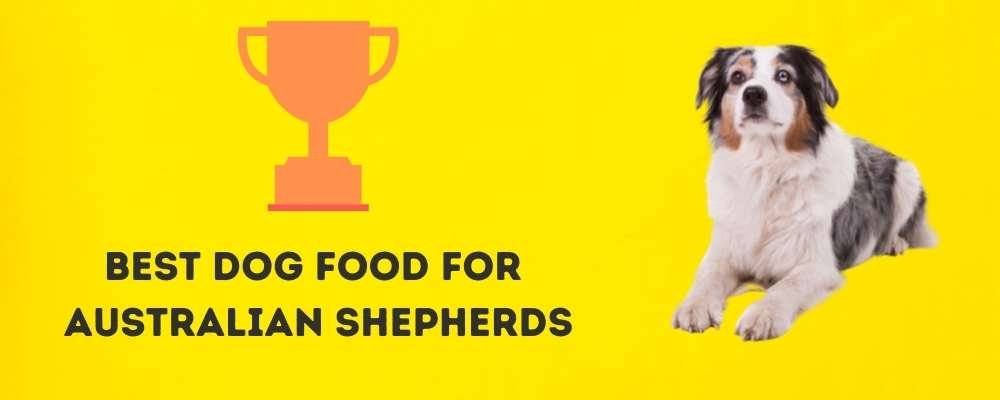 Even if Australian shepherds are not herding livestock daily, their metabolism and immune system still demands a lot of healthy protein & other sustenance.
Furthermore, when Australian shepherds are done herding for a day, whether it was sheep, cattle, or even kids, they need a low calorie and high protein diet to satisfy their desire for food.
So, it is important that the pet owners of Australian shepherds should reward them with a premium-quality and nutritious food that is delicious enough to instantly wolf down.
Breed's Overview:
Australian shepherds are extremely beautiful canines however, their overall look is not the only quality that always makes them valuable companions & desirable pups. No doubt, Australian shepherds are affectionate, friendly, and intelligent. You can eaisly teach them how to roll over and shake hands.
Affectionately known as Aussie, Australian Shepherd is a medium-sized, hardworking dog breed with an average weight of around 41-60 pounds. Irrespective of their names, Australian shepherds were originated in the Western US, not Australia during the time of Gold rush in 1840s. Some important characteristics are as follows:
Weight Range:
Male: 50-70 Ibs
Female: 45-55 Ibs
Size:
Large
Energy Level:
Extremely energetic
Bred For:
Mainly for Livestock herding
Personality Traits:
Loyal, hardworking, and intelligent
According to AKC, Australian shepherds have surged in acceptance in the last few years, & are now comes under the category of the 20 most famous dog breeds in the whole world.
Australian Shepherds Health Considerations
Overall, Australian shepherds will remain healthy if they are kept active & fed with the right nutrition. However, just like other dog breeds, the health concerns of Australian shepherds are as follows:
Elbow and hip dysplasia
Viral and bacterial infections
Nasal dermatitis
Epilepsy
Australian Shepherds Dietary Considerations
Although, Australian shepherds canines are smart and intelligent, they cannot be considered as the healthiest canine breed that pet parents can find. They can develop food allergies and sensitivities due to typical canine food ingredients including, pork, wheat, corn, soy, chicken, and beef.
Reviewed: Best Dog Food for Australian Shepherds
When it comes to healthy nutrition, these extremely active and energized canines need the best. And, it is a known fact that providing a healthy and exceptional life always starts with putting down a premium-quality diet. You can also find food for goldendoodles.
Image
Title
Price
Prime
Buy
Wellness CORE Natural Grain Free Dry Dog Food, Original Turkey & Chicken, 26-Pound Bag

Prime

Eligible

Buy Now
The Honest Kitchen Human Grade Dehydrated Grain Free Turkey Dog Food 10 lb - Embark

Prime

Eligible

Buy Now
PEDIGREE Puppy Canned Wet Dog Food Chopped Ground Dinner with Chicken & Beef, (12) 13.2 oz. Cans

Prime

Eligible

Buy Now
Canidae PURE Grain Free, Limited Ingredient Dry Dog Food, Lamb and Pea, 24lbs

Prime

Eligible

Buy Now
Product prices and availability are accurate as of the date/time indicated and are subject to change. Any price and availability information displayed on [relevant Amazon Site(s), as applicable] at the time of purchase will apply to the purchase of this product.
Prices pulled from the Amazon Product Advertising API on:
With that being believed, it can be difficult to select the right one due to the availability of many formulas, ingredients, brands, and flavors out there.
In order to successfully get rid of that point of constant worry, I have found the 4 best foods for Australian shepherds. Pet parents can check out the following reviews that share protein levels, nutrient levels, taste, & much more.
1. Wellness CORE Dog Food-Best Puppy Food For Australian Shepherd
So, when it comes to Australian shepherds, I truly believe that Wellness CORE remains the number one option. This amazing grain-free food comes in original turkey & chicken flavor & packed with probiotics, antioxidants, and protein.
It is worth sharing that Wellness CORE is a balanced and complete diet plus it gives the Australian shepherds with chondroitin and glucosamine for joint and muscle health. Also, it is listed best food for mini American shepherd.
The best thing is that the diet consists of 44% protein from chicken and deboned turkey. This worth buying food contains plenty of minerals and vitamins including omegas from salmon oil and flaxseed.
User Experience:
According to the Australian Shepherd owners, the Wellness CORE dog food is an amazing product. This highly quality protein rich diet keeps Australian Shepherds feeling full. Many pet parents have loved the fact that this dog food is surprisingly nutrient dense.

2. The Honest Kitchen Dog Food-Best Dog Food For Aussies
Pet parents have to ensure that they are offering grain-free formula to their precious Australian shepherds & that is where this amazing dog food comes into play.
Honest kitchen dog food is especially formulated with real whole food ingredients including coconuts, spinach, cage-free turkey which are slightly dehydrated for maximum retention of nutrients along with easy digestion. Professional vet recommends it as the best replacement for homemade dog food for Australian Shepherd.
As compared to other pet foods, the honest kitchen dog food is 100% human grade. It simply means good quality ingredients & best safety standards. This recipe does not contain any by-products, preservatives, fillers, corn, wheat or GMO ingredients.
User Experience:
Many pet parents have bought honest kitchen dog food for Australian shepherds and according to them, with this recipe feeding the Australian shepherds has become a pleasure now. Buyers have commented that they can see a huge difference in the coats of Australian Shepherds.
3. Pedigree Dog Food-Mini Aussie Puppy Food
This canned food is another highly recommended product for maintaining the health and overall wellbeing of Australian shepherds.
This recipe has DHA for brain development and health along with phosphorus and calcium for strong growing Australian shepherds. Pet parents can easily select from a beef and chicken flavor or even a rice and lamb options, according to the taste buds of Australian shepherds.
The Pedigree recipe does contain meat-by-products even though lamb, beef, and real chicken being the 1st ingredients. The product is made in the USA with the world's best and finest ingredients in order to promote the shiny coat and healthy skin of Australian shepherds.
User Experience:
According to the buyers, they have been feeding the Pedigree dog food to their Australian shepherds since they were old enough to eat food. They simply love it. No doubt, this is one of the best canned dog foods available out there.
4. Canidae PURE Dog Food- Best Dog Food For Cattle Dogs
The last product on this list is Canidae PURE dog food, a grain-free recipe without artificial colors, soy, wheat, soy, and corn. This amazing dog food has healthy and balanced levels of omega 3 & 6 fatty acids, antioxidants, & probiotics.
Moreover, Canidae dog food is a limited ingredient product filled with 10 key ingredients. The best thing is that, Canidae PURE dog food is packed with the goodness of clean, and premium proteins.
The 1st ingredient is real meat i.e. fish or poultry. It is vital to mention that Canidae PURE dog food is considered best for those Australian Shepherd who have sensitive stomachs.
User Experience:
According to the Australian Shepherd owners, the Canidae PURE dog food is truly superior. Even though it is a bit costly dog food as compared to other foods out there but, every penny is worth it in order to keep Australian shepherd's tummy happy & home diarrhea free.
Buying Guide: Best Dog Food for Australian Shepherds
The medium-sized Australian shepherd is a loving and adorable canine known for his intelligence and herding skill.
As mentioned earlier, these extremely active canines have some special dietary requirements in order to take special care of their energized lifestyles. This buying guide will cover all the important factors that pet parents have been looking for long.
What should be Considered While Selecting the Best Dog Food for Australian Shepherd?
While buying the best dog food for Australian shepherd, the expert recommendations are as follows:
Look for a product that contains healthy grains unless vets give pet parents some other advice
Go for a dog food that has premium-quality sources animal protein
Focus primarily on healthy animal based ingredients
Make sure to pick a product that carries AAFCO statement concerning the nutritional quality verifying that the recipe is made to meet the Australian shepherd's nutritional requirements.
The selected recipe should contain digestible and nutritious carbohydrates
Which Food Items Pet Parents Should Avoid Feeding Their Australian Shepherds?
Just like other canine breeds, Australian shepherds should not eat few kinds of food items including the below-listed: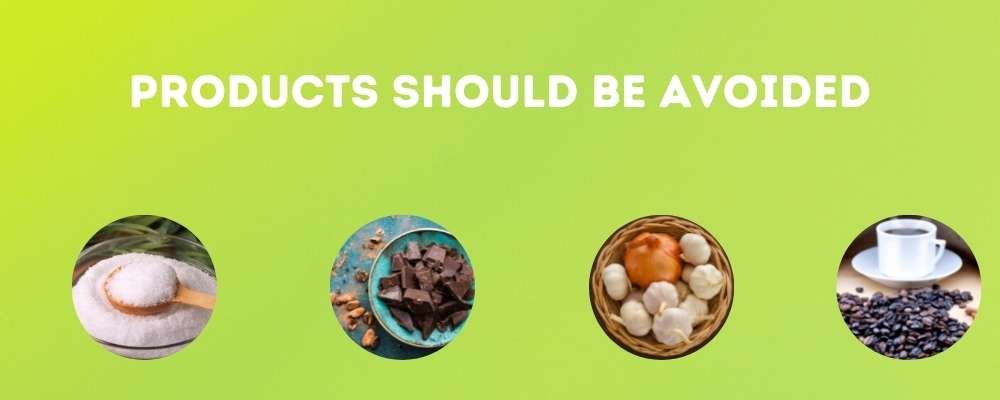 Xylitol
Onions and garlic
Alcohol and caffeine
Some nice information about Australian Shepherds:
How Often Should I Feed My Australian Shepherd Puppy?
Do Australian Shepherds Have Food Allergies?
Final Thoughts:
In the end, it can be said that tireless, smart, brainy, trainable, are some of the terms that can be used to truly describe an Australian shepherd in a better way. So, as a loving and responsible Australian shepherd owner, it is important to consider what best suits the precious canine. Moreover, the vet's recommendations are extremely important along with Australian shepherd's activity level, food allergies, digestive issues, life stage, special conditions, & preferences. Apart from this, reading the reviews will serve the best purpose in order to pick the best dog food for Australian shepherds.