It is a known fact that owning a canine always comes with a huge responsibility. Pet parents want to make sure they offer premium-quality foods, lots of fresh water, & highly comfortable pets. However, it is equally important to address the dog's health issues. Neutering a dog is surely an important part of being a loving & responsible pet parent in order to prevent pet overpopulation while keeping dogs healthy. Well, there are many benefits to neutering a male dog or even cat including disease prevention, & good behavioral changes.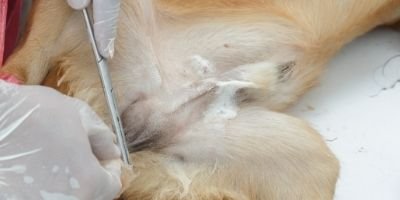 WHAT IS DOG NEUTERING?
With your dog or cat under general anesthesia, a veterinarian will surgically remove his testicles. It's best if this is done around 6 months of age. Allow a few hours for the procedure and also plan on several days for recovery for your pet. Neutered pets are more likely to put on weight, so you may need to talk to your vet about adjusting portions accordingly
What is the cost?:
It mainly depends on three factors
What type of veterinarian you choose
where do you actually live
and what is the size of your dog.
So, the major checkbox is neutering or spaying. Here, I would like to mention that canines undergo 1 different procedures of sterilization depending on the gender, neuter for male dogs and spay is mandatory for female dogs. Pet parents hear & see the surgical procedures named as Castration & OVH in veterinary science. Having the canine neutered or spayed is an important decision & few pet parents feel quite uncomfortable concerning the surgical procedure due to different reasons.
Therefore, it is advised to consider the pros & cons along with the total cost of spaying or neutering the dogs. The total cost of spaying or neutering a canine can vary a lot due to certain factors. When pet parents look at the neutering or spaying cost, they have to consider some variables. The surgical procedure do not change however, other things will do such as:
Dog size and age
Location
Pre-existing health issues
The location pet parents select
The type of procedure & veterinarian
Luckily, getting the dog neutered is relatively affordable. With the right sources and knowledge, pet parents will be capable of scheduling their precious mates for spay or neuter appointment without even breaking the bank.
Also check out some articles like, Best Dog Food for Yorkies, Best Dog Foods for Hypothyroidism and Best Brush for Golden Retriever
Dog owners can expect to spend somewhere around $55-$300 to neuter the pets. Always remember that spaying the dogs at the Vet's office could simply mean paying in a very high price range whereas neutering at the animal shelters, SPCA, Humane society could be much cheaper. Furthermore, usually vets recommend that pet parents should neuter or spay the dogs when they are about 6-9 months old. Due to some personal reasons especially the cost factor, the majority of pet parents may have to put off this surgical procedure, which can lead to different health issues later in a canine's life.
It is worth mentioning that older dogs, larger breeds, & female canines all normally cost more. Buying a dog wellness plan will surely help pay for a huge portion of neuter/spay surgery. No doubt, spaying or neutering comes under the category of the major surgeries therefore, it is understandable that it is costly. If pet parents use a low-priced service, they might have to clarify beforehand what would be included post-surgery & pre-surgery. The best idea is to have a formal conservation with the canine's care provider in order to understand the whole procedure & what is included. This will help pet parents to clarify all the doubts before surgery to keep canines healthier and happier.