In my experience, dogs cause more odors early and late in life. Whether it's incontinent dogs – due to age or illness – or potty accidents in the house during puppy potty training, living in a stinky doghouse is getting old. Right now, I like to think that our house doesn't smell bad, at least not from urine and such. That said, finding new options to keep the house from stinking is always good. Meet our new affiliate friends — Live without odormanufactured by Noble Ion in Dallas, Texas, USA.
Yes, that means we get a small % of all sales using our affiliate links. Thank you for supporting our work while shopping. They also sell cat odor products.
After…
We accidentally got cat odor removal products in our quest to fix stinky dog ​​problems. Whoops ! It's the same as dog odor removal products, just stronger. You can use the Pee Free / Odor Free links in this article to save 20% on your order. Yay!
Stinky Dogs R Us – Sometimes
This is the first February in 3 years that we haven't had an adoptive puppy (or more) in the house. In 2019, it was Mr. Stix. In 2020, it was Baby Lark (who was left in our shelter's night drop club at a very young age). In 2022, we welcomed the Box of Chocolates litter: Cocoa Puff, Carmella and Chocula. Alas, this year there is too much going on with the recent dog attack to juggle extra puppies in the house.
So, I will have to write another article about Live Odor Free products for stinky dogs the next time we have foster babies in the house.
There were 2 tiny bottle-fed pug puppies that needed a place to stay recently, but I chose self-care over heroism.
Current strategies for stinky dogs, so
So for now I use the smaller spray bottle to spray the air around the house and also above the various dog beds in my office and living room.
Next time I do a batch of stinky dog ​​laundry, I'll spray and soak the bedspreads and such, let them sit for about 10 minutes before washing them with our normal unscented laundry soap. I will update this post/report. Stay tuned.
Although I've been loving a good scented candle lately, I'm still hyper-sensitive to hospitality products with too much perfume or scents of their own to cover up the smells. I feel like my eyes are squinting even walking down the cleaning/laundry aisle in stores. I absolutely hate new laundry products that make scents so strong they last forever – even after multiple washes with unscented detergent, even after spending time in the sun and wind. I'm looking at you, Gain. This makes shopping at thrift stores a challenge, as many of these items are reeked of detergents, and it takes forever to get rid of the stink.
So, I love, love, love that Live Odor Free products are fragrance free!
I'm a big fan of made in the USA products, so 3 cheers for that too.
You can also take Live Odor Free products outside for things like artificial grass (which can really stink after a while with stinky dog ​​urine and stuff).
I hope you will try it and let me know how it works for you.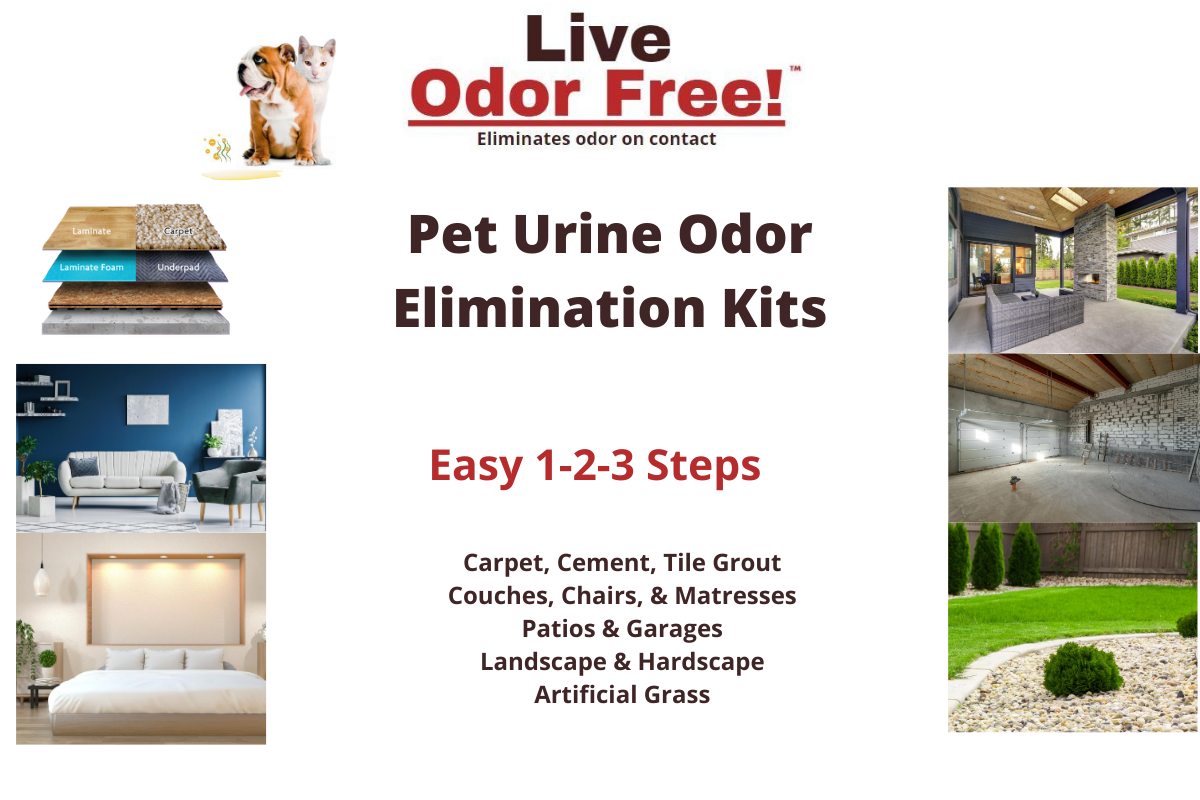 Don't miss other coupon codes and discounts from our list of affiliate relationships – everything from dog nail grinders and bath products for cute custom mugshot art your dog and air filters for your home.
Again, thank you for supporting our work while shopping using our affiliate links. It helps pay the bills here, including keeping the site up and running. We appreciate your help.